The employment of stickers to convey one's hobbies or personality is sometimes dismissed as just amusing. They are undoubtedly a lot of fun, but you can do much more with them than just spruce up your iPad or CV. Your marketing efforts may be improved with sticker design, which is both flexible and reasonably priced.
A graphic designer may improve consumer experiences for their clients or potential customers by using stickers. Using your creative skills to create amazing and unique stickers is a great method to improve your specialized marketing initiatives and plans.
Stickers are a great method to engage your clients, potential clients, and the general public, particularly if they are under the age of 35, according to expert designers who support sticker design. This article aims to show you how you can create your own stickers using Procreate.
Creating Your Stickers on Procreate (The Process)
To make your own digital stickers, you don't need to be an excellent artist or have a degree in graphic design; you can just draw simple shapes or banners and convert them into useful stickers.
Let's go ahead and show you how to make stickers using basic shapes. The most straightforward patterns to draw are geometric shapes. All drawings are built upon it. Circle, square, triangle, rectangle and more are a few examples.
Follow these steps to achieve this:
Create a new canvas. For this guide, we will use the Screen Size option.
Either draw everything in a single layer or sketch each form separately in layers. Click on the Layer Panel, then add new layers.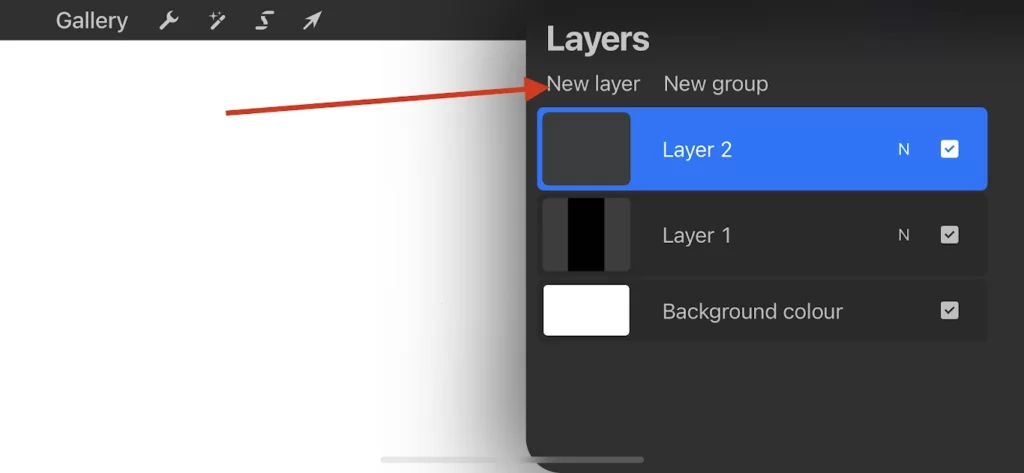 Any brush may be selected by clicking the brush tool.
By selecting Color Panel > Disc, you may select the color you like. Several color interfaces are available, and if you wish to remain with a theme, that's okay. Just know that you may even create your own Palettes if you wish.
You are now prepared to draw your shapes once you have selected your brush and color.
Hold down your pencil after sketching while putting your second finger on the screen to make a QuickShape if you want the ideal shape.
You can add colors to the form and create a base color by touching the Color panel, selecting a color, and dragging and dropping it on the object.
When you're ready to save, make sure the Background layer is turned off.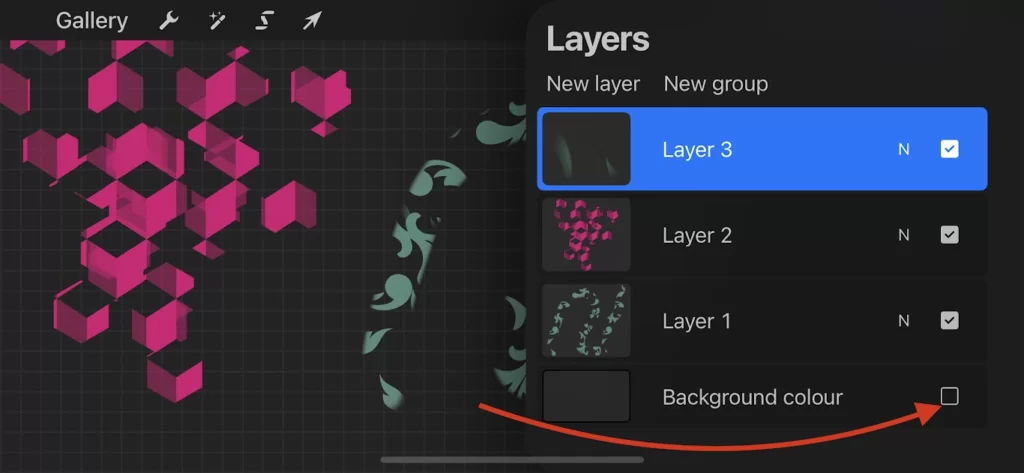 If you want individual picture files, you may save them as PNG files or export the entire page as PNG.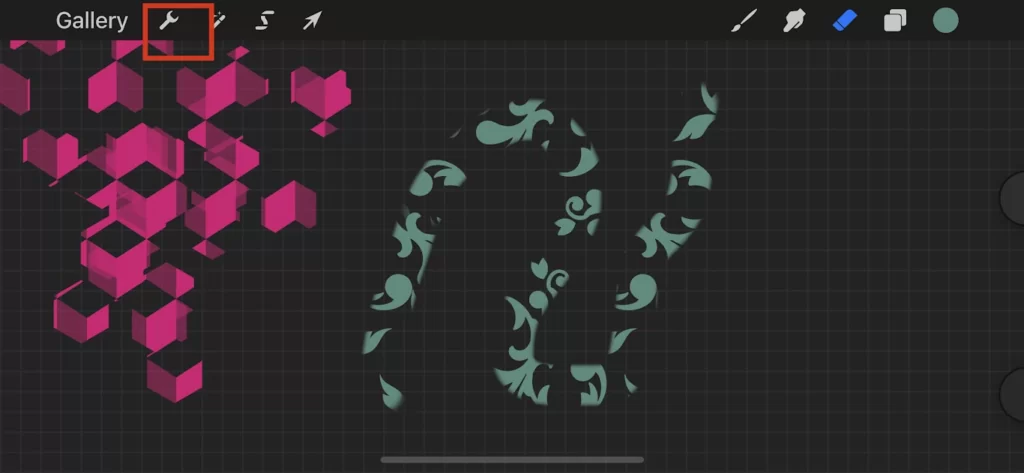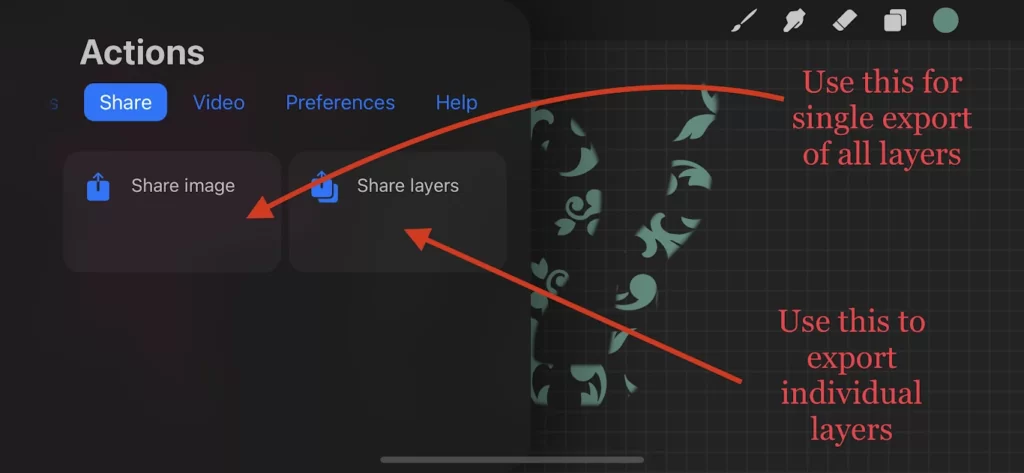 The "Share image" option will show this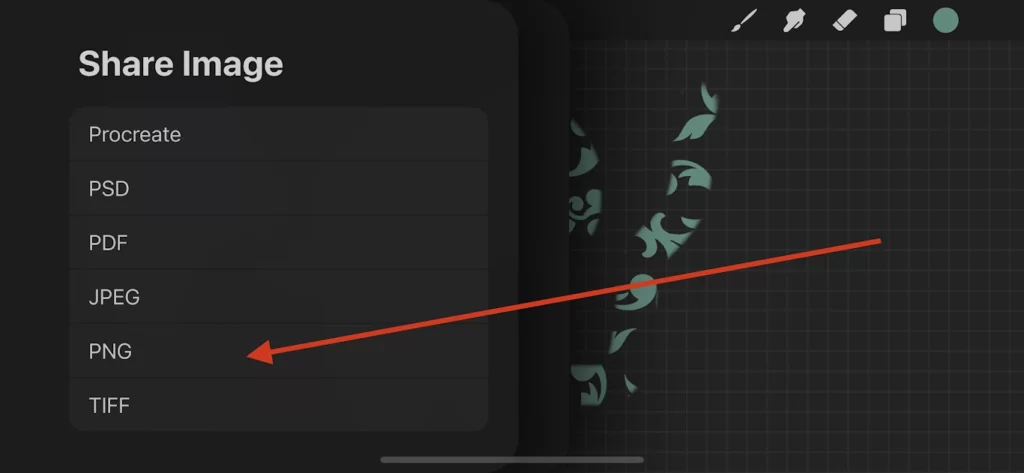 The "Share layers" option will show this
5 Important Tips for Designing the Best Stickers
Below are some of our top tips when designing stickers. Knowing these will help you in creating professional stickers for your marketing campaigns. If you wish to create stickers for fun, then most of these tips might look overly serious for that purpose.
Tip 1: Include Simple Concepts
Stickers often work best when they are straightforward in their ideas, implementations, and design. They won't hold as much information as you may want. Therefore, regardless of the size of your stickers, keep your design ideas minimal. In order for people to understand and appreciate your concept in a few seconds, keep in mind that they won't have much time to study your stickers.
Tip 2: Get the Right Brand Colors
Your brand's colors are an excellent substitute if you want to convey your message without using your logo in the sticker design. With your stickers, you may establish a useful and enticing corporate identity. We advise sticking with simple, lively patterns that are bursting with brilliant hues.
Tip 3: Apply Your Creativity on Basic Shapes
The most popular sticker shapes could be squares and circles, and there's nothing wrong with following the crowd. However, if you want to grab people's attention the most, we advise being creative with your sticker designs.
Tip 4: Cut Down on the Details
Too many tweaks might weaken the impact and meaning of your sticker. Rarely will someone pause in their tracks to scrutinize your sticker.
Tip 5: Add Branded Components
Even the coolest sticker design might fail in terms of marketing if people don't associate it with your company. While many modestly effective stickers include enticing characteristics that pique curiosity, they usually function as a component of a broader successful marketing effort.
So, unless you want to use them in already-existing products, packaging, or retail, be sure to incorporate branding into your stickers.
Rounding Up
It might be challenging to fit your branding requirements onto a little sticker; therefore, we advise making a series instead. Make dynamic stickers that you can adhere to as many items, objects, or other designs as possible by including as many color templates as necessary.
You can print your images on a sticker sheet and use them in your strategic planning and note-taking if you have access to a printer. Keep practicing because you'll pick up loads of tricks, like adding texture to your stickers, shadows, and highlights to give them depth.
Read more at: